Ron Carter Collision Center
111 Hwy 6
Alvin, TX 77511
Experience Quality Repairs at Our Collision Center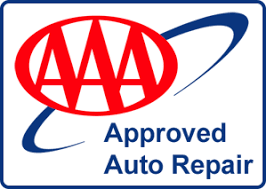 In the unfortunate event of a collision, you may start to ask yourself various questions. And we do not want to have you find a reliable collision repair near Pearland to be one of them. At the Original Ron Carter, we have a collision center that you can truly count on. After all, we know how important your new or used car is to you, and we want to get it back to looking and driving back to normal. Please take a moment to set up an appointment with our collision center near Fresno today.
Houston drivers visit our collision center for many different reasons. Sometimes our clients are searching for dent repairs near Pearland. Some of our clients are curious about fixing the paint on your car near League City. Whatever the repair work your vehicle needs, rest assured it will be complete with the care your vehicle deserves. Please don't hesitate to contact our repair team to learn about our services. We'll help you schedule an appointment for a time that works out best for you.
What to Do Following a Collision
Follow these steps in the unfortunate case of an accident:
Check on the safety of those involved
Call 911 to establish a documented report
Collect the other driver's information
Get in touch with your insurance to start the claims process
Arrange for a collision repair appointment at Ron Carter Collision Center in Alvin
Study your estimate before signing an agreement
Describing Damage Severity
MINOR DAMAGE
- Scratches
- Scrapes
- Small Dents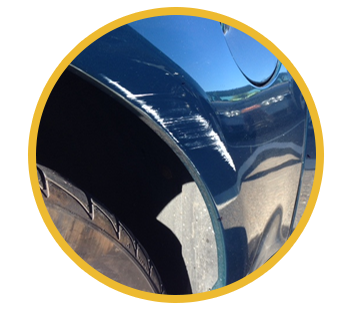 MODERATE DAMAGE
- Large Dents
- Airbags likely have not deployed
- Damage on multiple body panels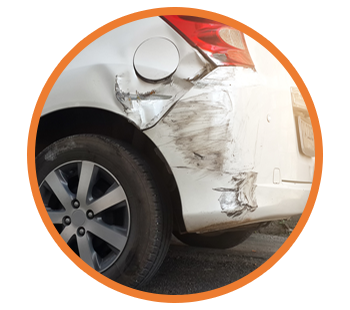 MAJOR DAMAGE
- Frame Damaged
- Airbags should have deployed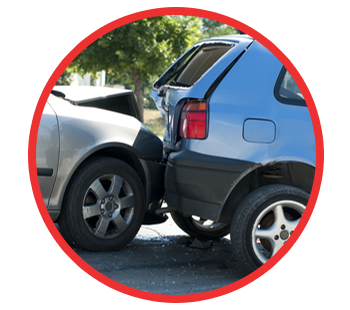 Your Collision Questions Answered!

Rest Assured That You're Getting Quality Work at The Original Ron Carter

How Can I Get My Car Fixed at Ron Carter Collision Center?
The process is simple! Call us or schedule your next collision appointment online and one of our team members will be happy to help you get started!

Will I Get OEM Parts or Aftermarket Parts Replaced in My Vehicle?
When you decide to choose the Ron Carter collision center all makes and models are repaired with genuine OEM parts. To ensure your vehicle operates at maximum capacity all parts are hand chosen for you specific make and model.

How Do I Know What Repairs My Vehicle Needs?
The inspection process is critical when understanding your vehicles specific needs. Each vehicle is individually inspected from top to bottom prior to any work being done so we can better understand your individual needs. After the inspection is complete our team will discuss and review all needed repairs as well as what  your options are.

How Long Will It Take to Get My Car Repaired After a Collision?
Our team understands how important it is to have a functioning vehicle to utilize which is why we'll always work as diligently as possible to get your vehicle repaired in a timely manner. Collision repair timing does tend to vary based on what type of damage has occurred. For added peace of mind be sure to communicate with our collision professionals to better understand more precise timing for repairs.

How Will I Know When My Car is Done Getting Repaired?
Our collision repair team excels at the communication process keeping you thoroughly informed along the way. Once your vehicle is ready our collision center will reach out to you promptly to arrange pickup.

Schedule Collision Repair Near You

Start the Repair Process by Scheduling Your Desired Service at Our Collision Center Today

Don't let collisions stress you out. We want to be the collision center near Houston that you can rely on for your car repair needs. We have state-of-the-art tools and technology along with a talented team of technicians who look forward to getting your repairs done. We look forward to meeting you soon.

Ron Carter Collision Center
111 East Highway 6
Alvin, TX 77511
Contact Us: (281) 388-8060