This month our employees DRIVE with a little more meaning! Every Friday in October you can spot our great employees sporting Pink shirts for a $5 donation. That donation will be given to the Susan G Komen Foundation for Breast Cancer Research at the end of the month!
Our Ford Sales Consultants LOVE seeing their customers happy!!
Taking a bite out of the flu bug! Employees received free flu shots today through out wellness partner Houston Methodist!
It's Friday and we are spreading cheer here at Ron Carter in Alvin with sausage on stick from Joe's BBQ!
#GoTexans #GoAstros #GoDynamo!!!
Our Service Employees Got a Little Kick Start to this Great Sports Filled Weekend! Popcorn and Root Beer. Can You Say Hello Friday?!
Thank You to all the RON CARTER EMPLOYEES for making this happen through their blue jean donations. Their money bought brand new backpacks to all the children of the local orphanage,
A BIG Thank You to all of you guys for your generous support for Jason Poole!!
We know Jason will beat this and we know seeing all of you come together for him puts a big smile on his face!
Once again you've all proven that Ron*Carter Alvin employees truly are the BEST!!!
Jason, we love you and send our thoughts, prayers, hugs, and kisses your way! We are with you on your fight against cancer.
Congratulations to our Payroll BINGO WINNER!!!
Barbara, have fun and enjoy your winnings!!
New round of BINGO starts soon, everyone get ready!!
Apol and Daniel are celebrating 19 wonderful years at Ron*Carter!! Congratulations guys!!!
Today we presented Mark Baker with the

American Red Cross

a check for $1,000!! The money will be used to help in their efforts to relieve some of the devastation created by the recent Texas Floods. This was made possible by the Ron Carter Alvin employee blue jean money donations.
Ron Carter Alvin Employees - YOU GUYS ROCK!!!!
Ron Carter employees are honored to live in this great country. We appreciate all those who have paved the way for our freedoms. Happy Birthday America!
Nothing like a JCI hot dog to make a work day fun!
These guys ROCK!! Nick, Josh, & Drew recently graduated from San Jacinto College and we are very proud of them!
It can't get any better than a day off with pay and fun. A couple of employees won a fabulous fishing compliments
of Ron*Carter. Look at all the trout they caught!
Apples, Oranges and honey bears oh my!
Our employees do such a great job attending weekly wellness meetings and participating in
Wednesday
morning wellness walks. Today names were drawn and a few lucky participants had Froberg Fruit baskets delivered to their desks!! As you can see they were all more than happy with their basket of deliciousness!
(Owner Alan Hall passing out Gourmet Bundt cakes to the team)
2016 Wellness Fitness Challenege
Thank You Brothers Produce!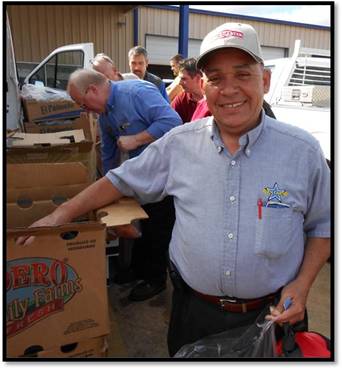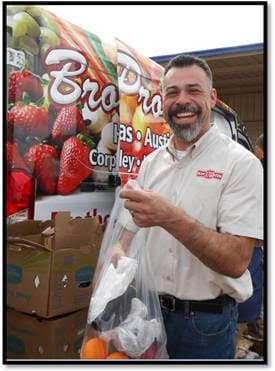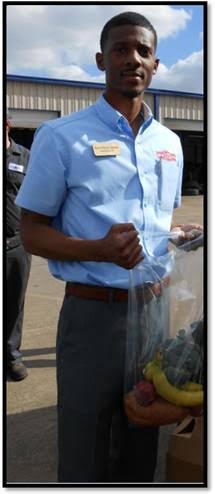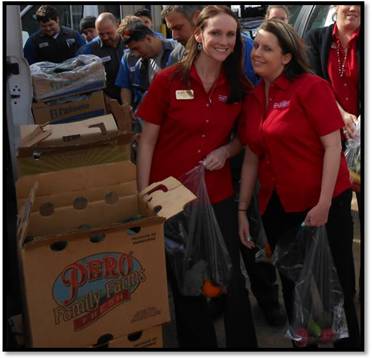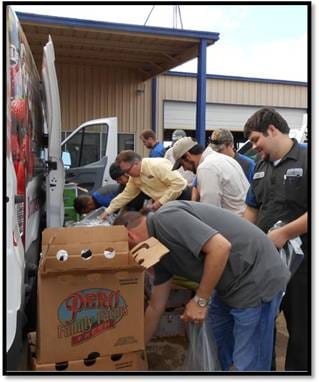 Super Bowl Food Truck Day!!!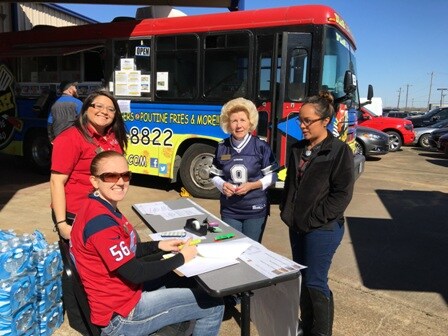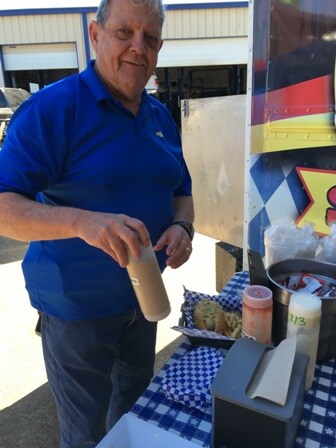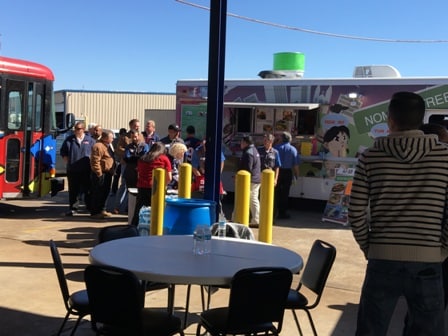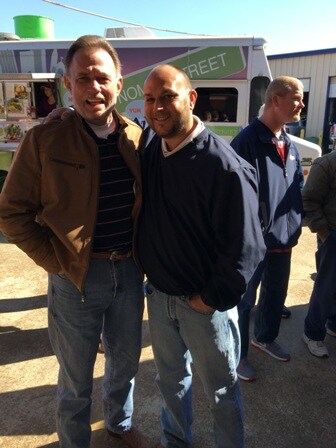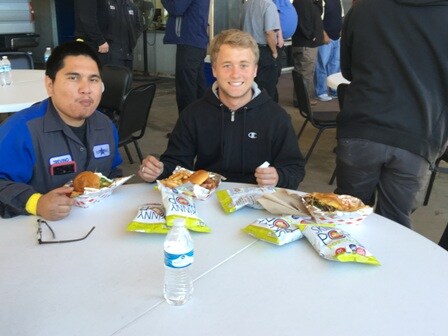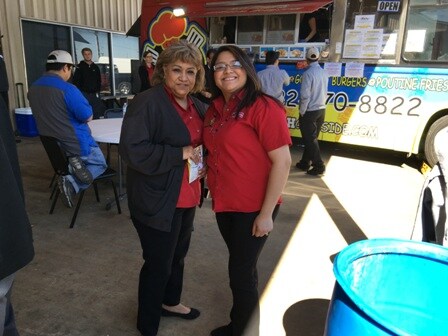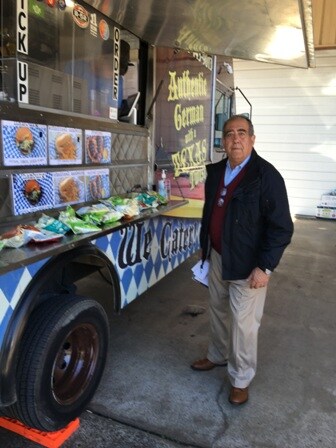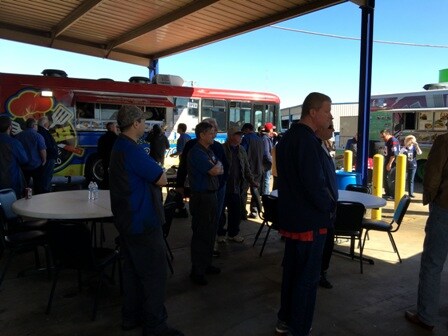 Another donation has been made!!!!!
12/7/2015 1:45:00 PM - by Your Friends at Ron Carter in Alvin
Thank you to the ACCOUNTING Office for their $1,000.00 donation!!!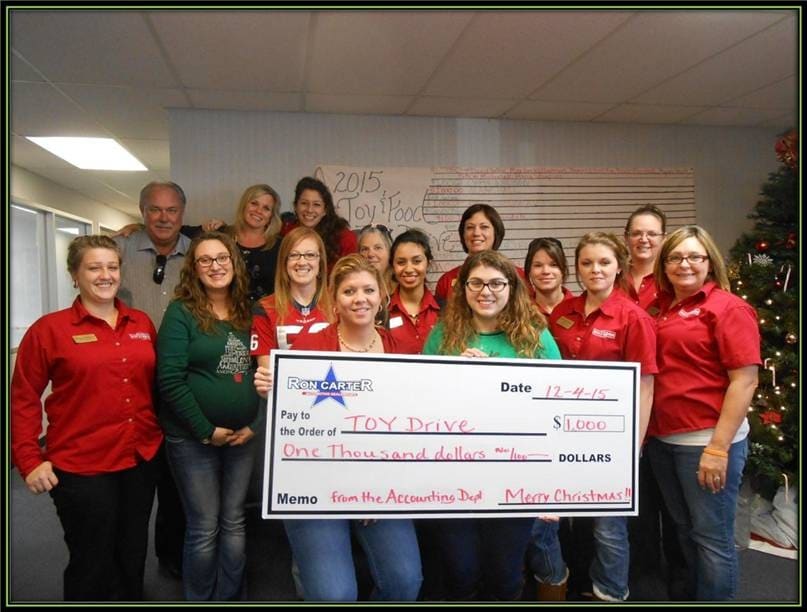 ---
Jason White - Senior Master Technician
11/30/2015 3:19:24 PM - by Your Friends at Ron Carter in Alvin
This is a picture of Jason White, who was recognized by Ford Customer Service Division as a Senior Master Technician. Jason has been with Ron*Carter since 1998. He started as a Porter and has truly grown into his new title. Congratulations Jason, We are PROUD of you and thank you for your loyal service to Ron Carter.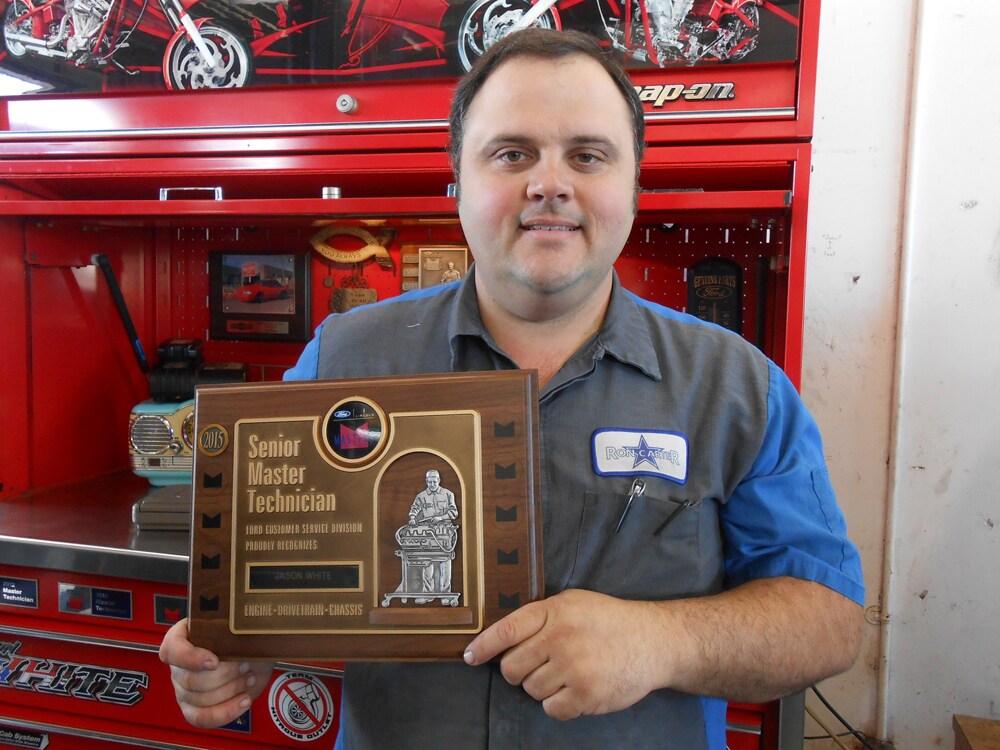 ---
Thanksgiving Luncheon
11/25/2015 8:42:08 AM - by Your Friends at Ron Carter in Alvin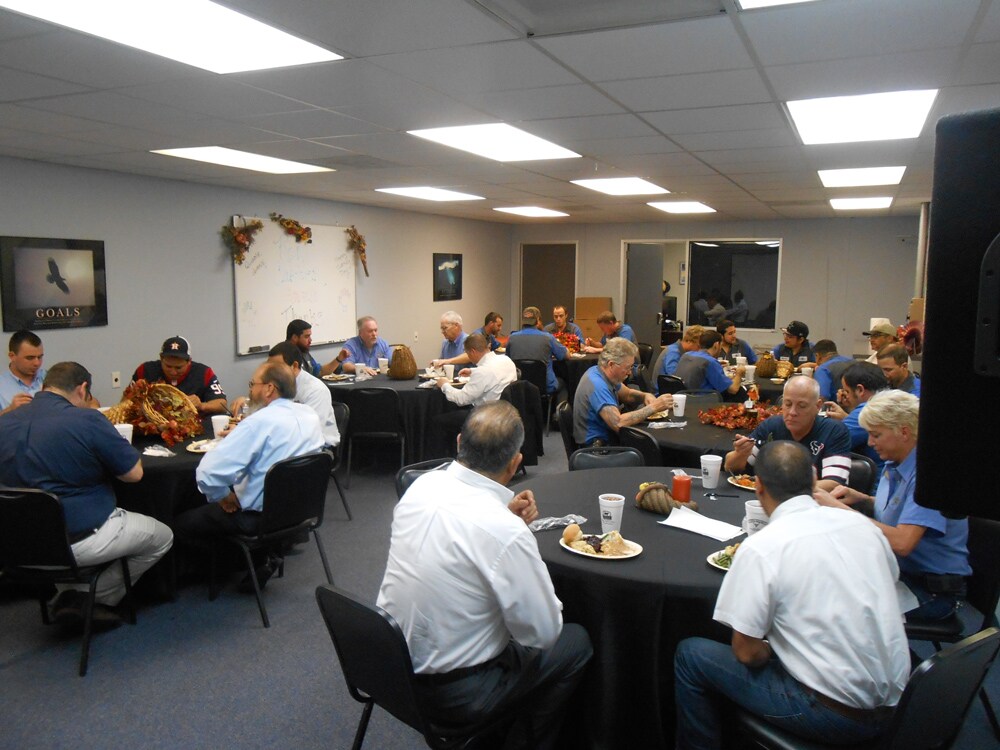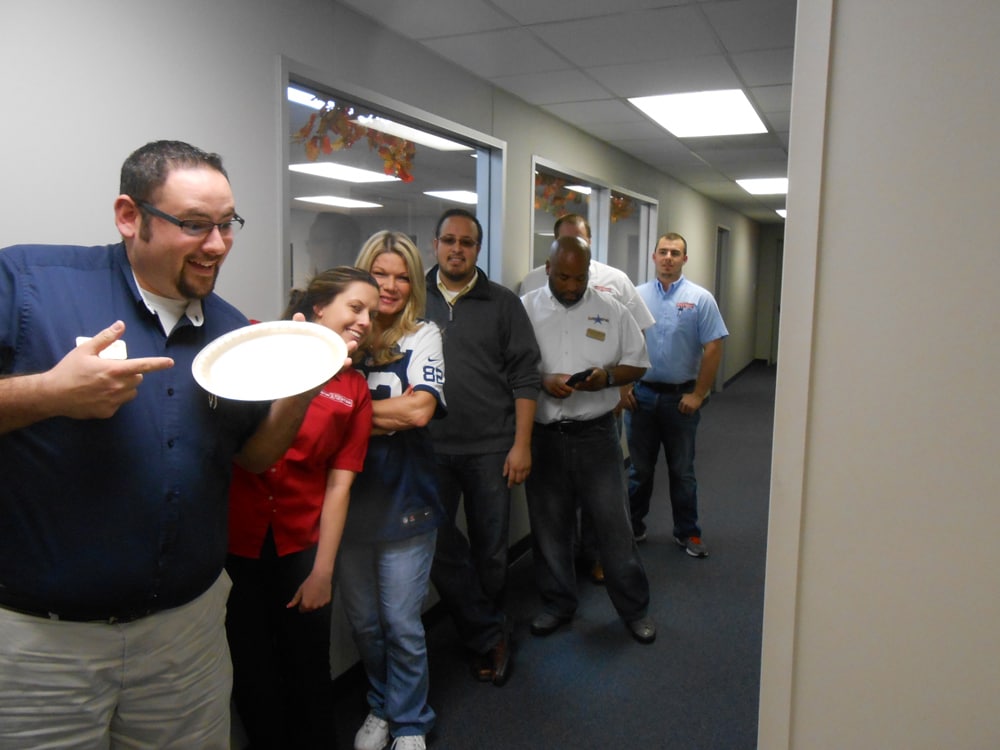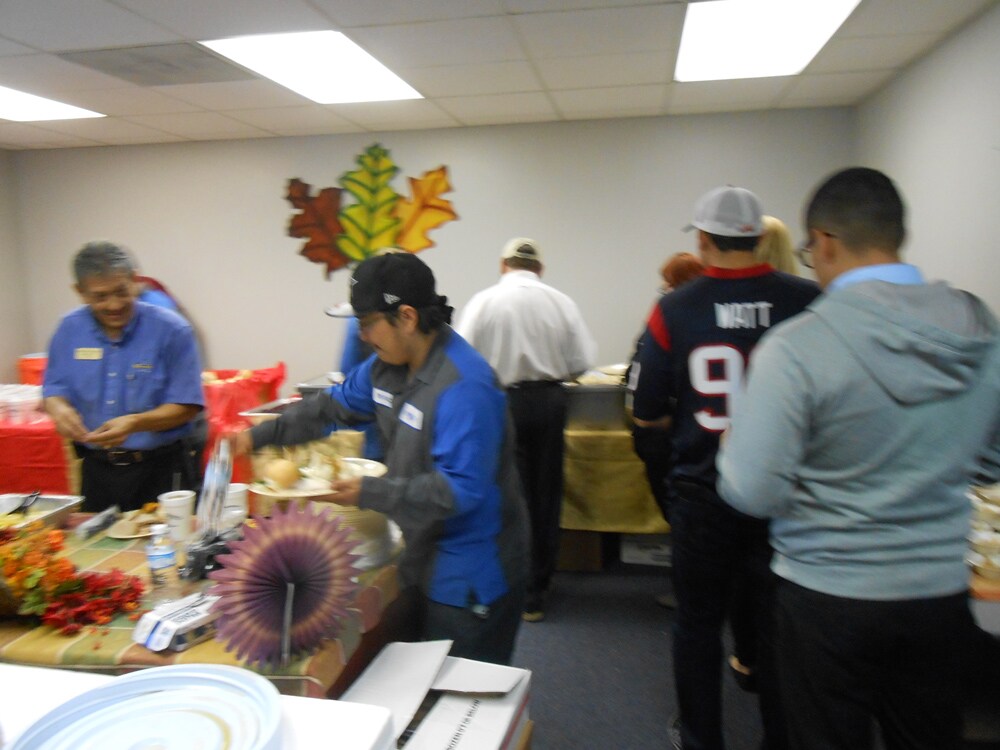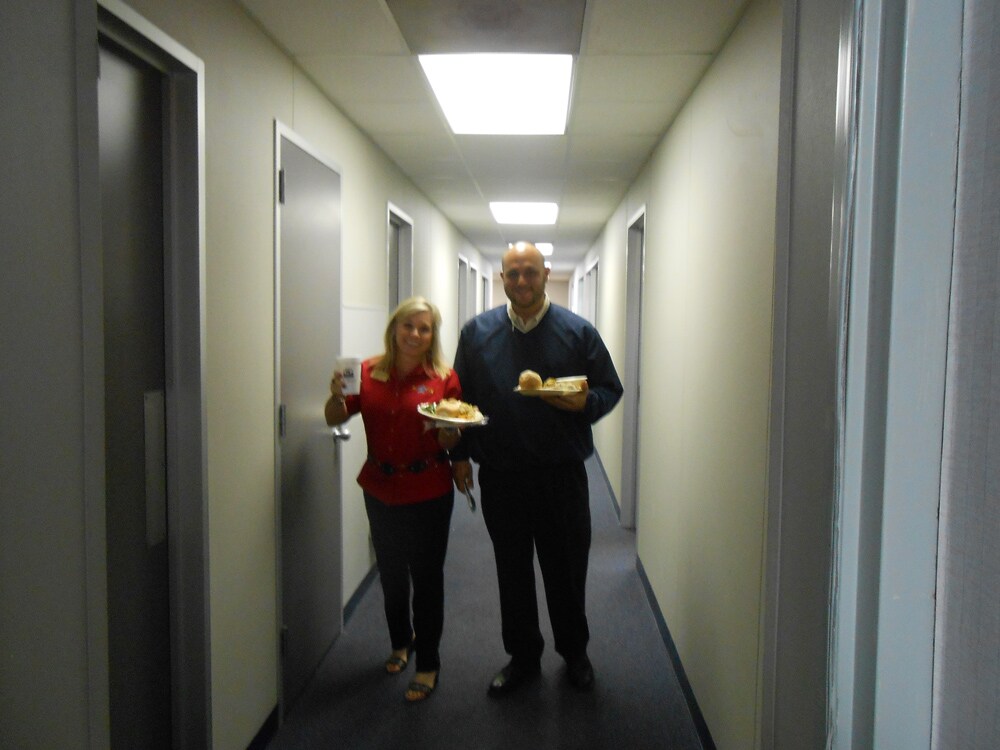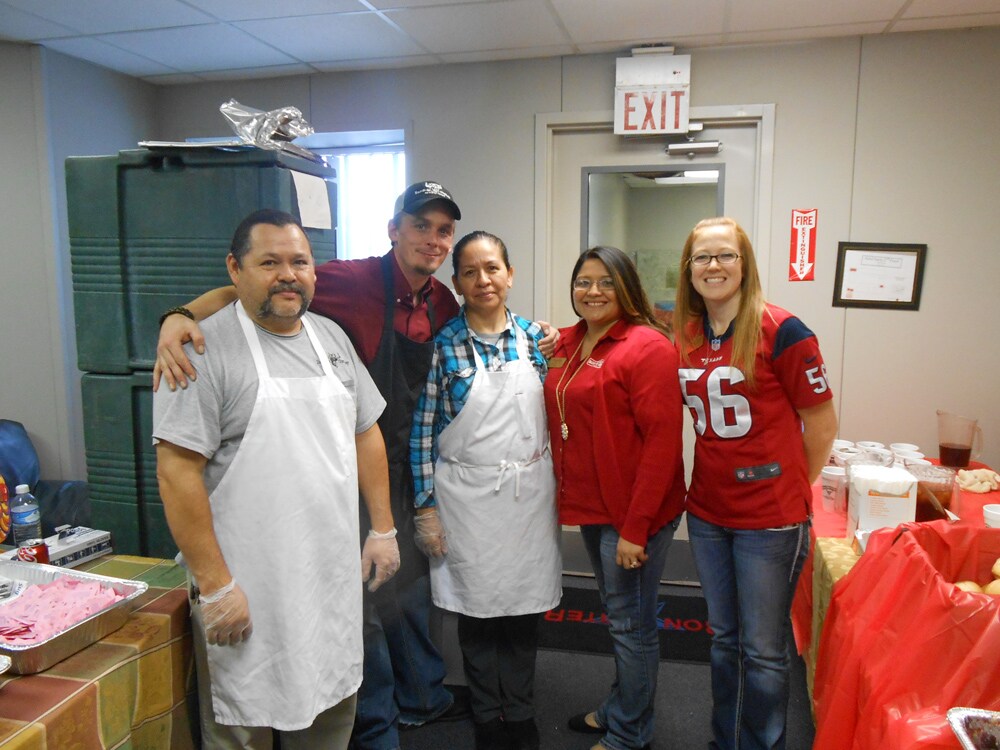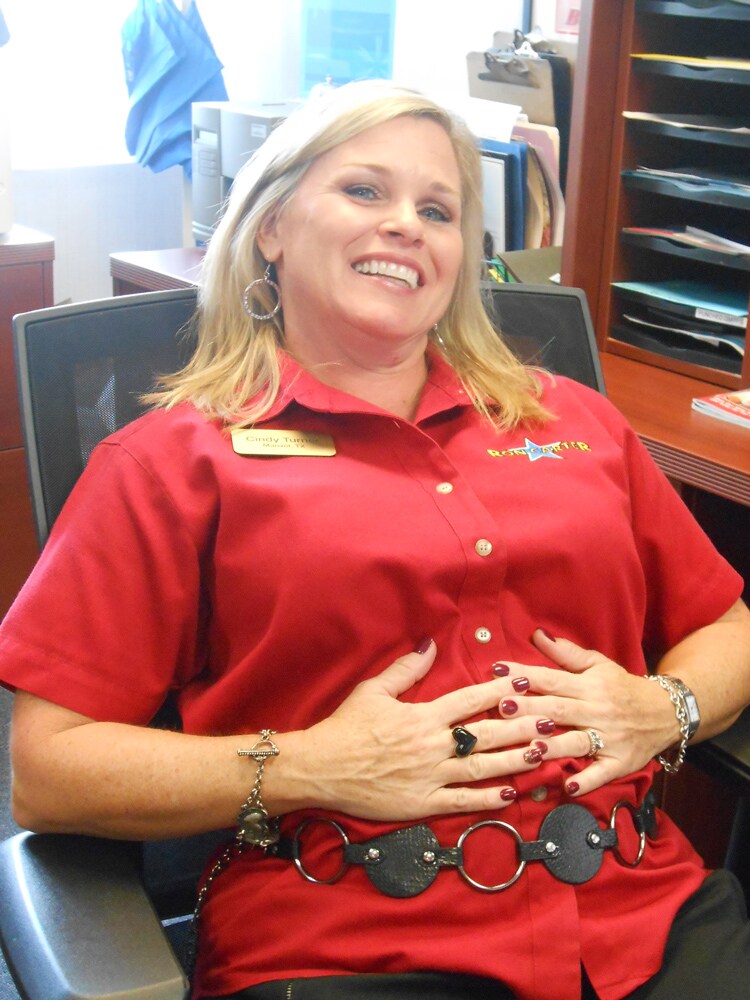 ---
Smoking Cessation Class
11/25/2015 8:33:24 AM - by Your Friends at Ron Carter in Alvin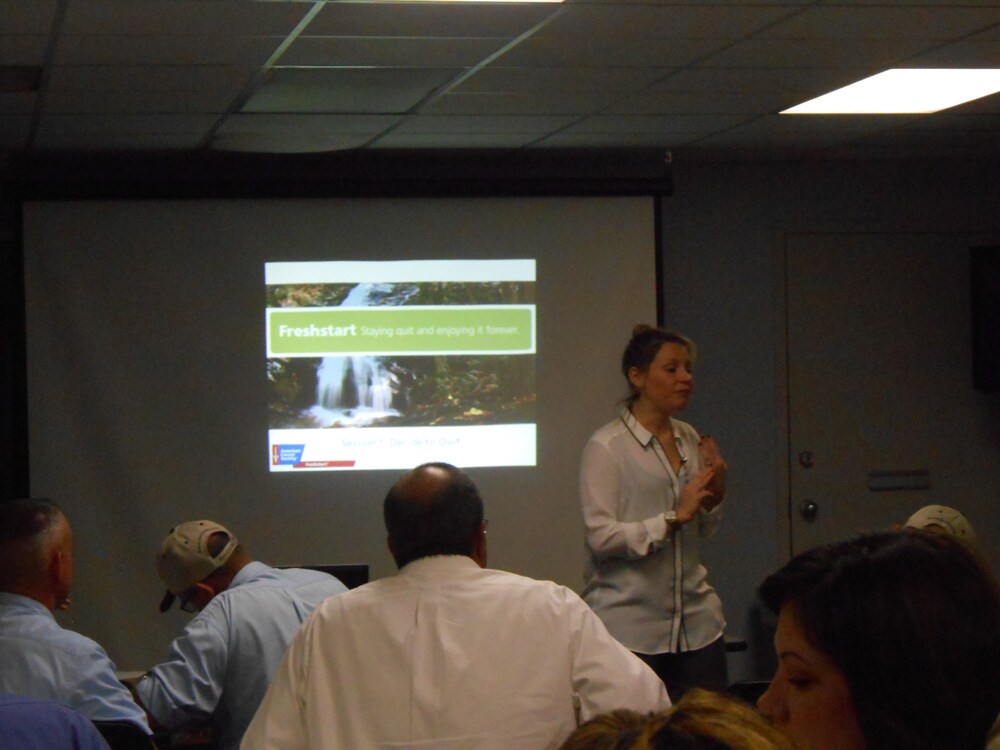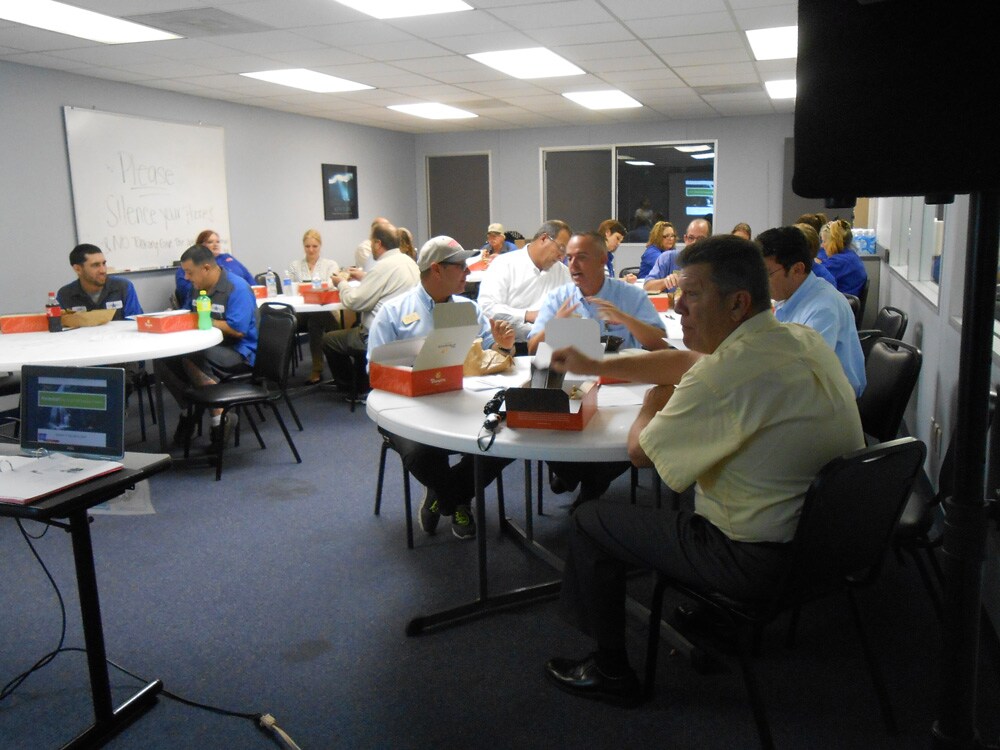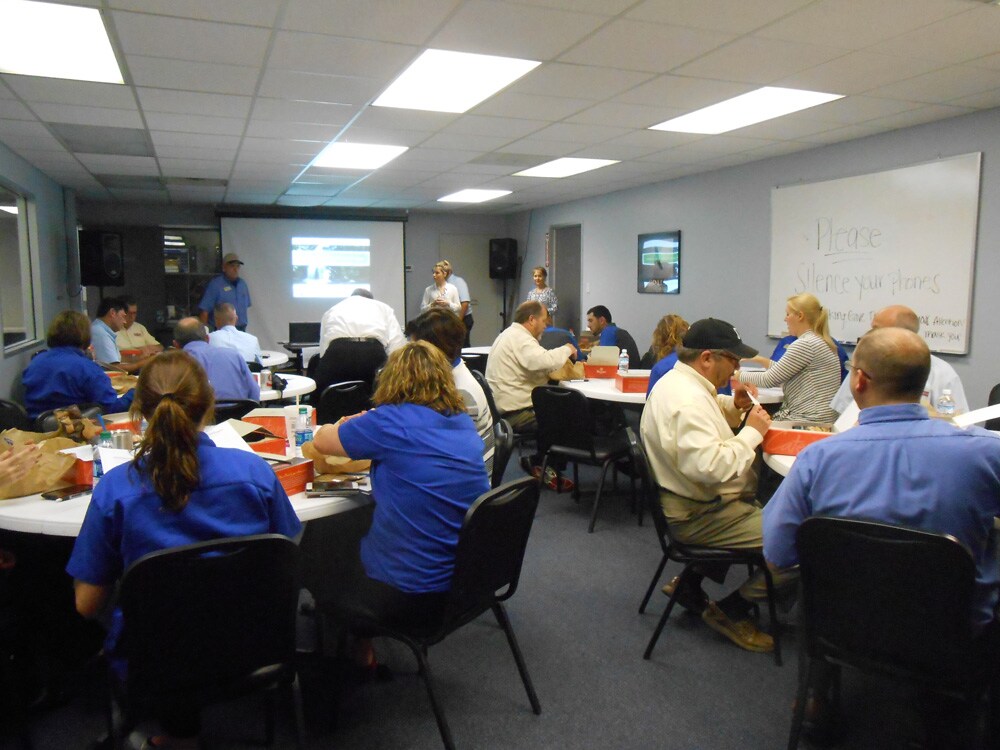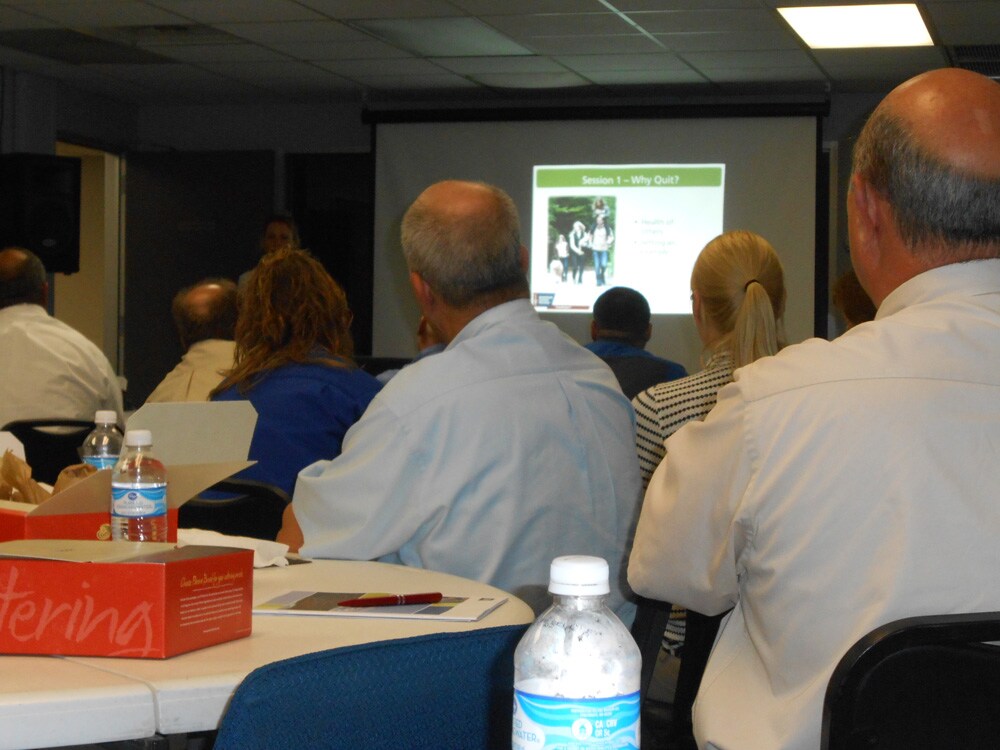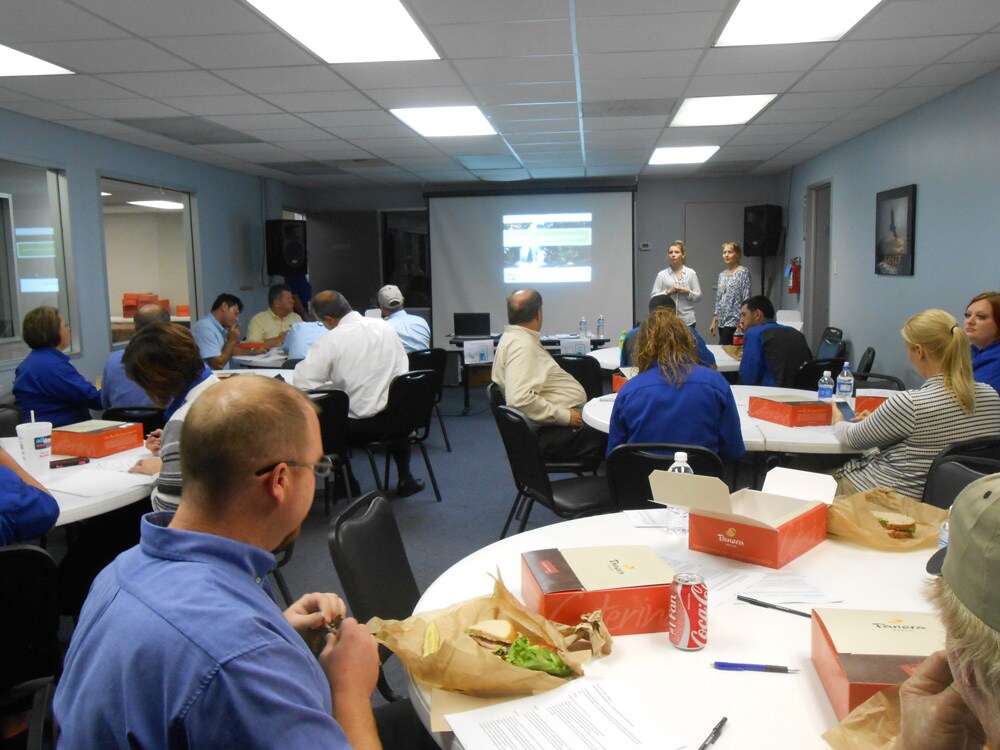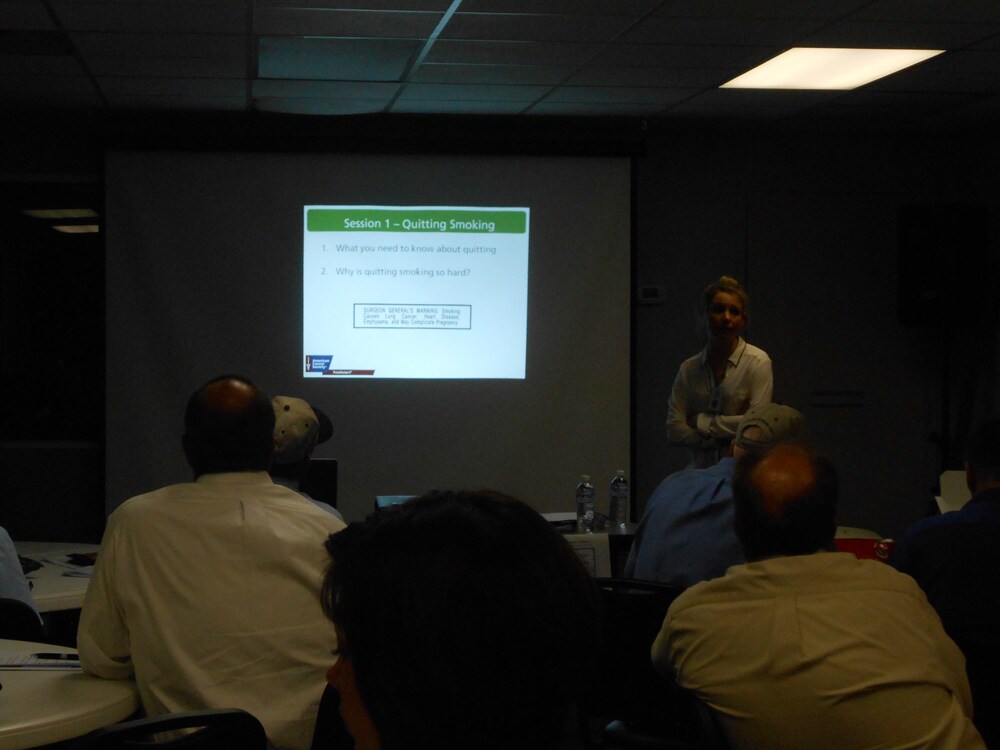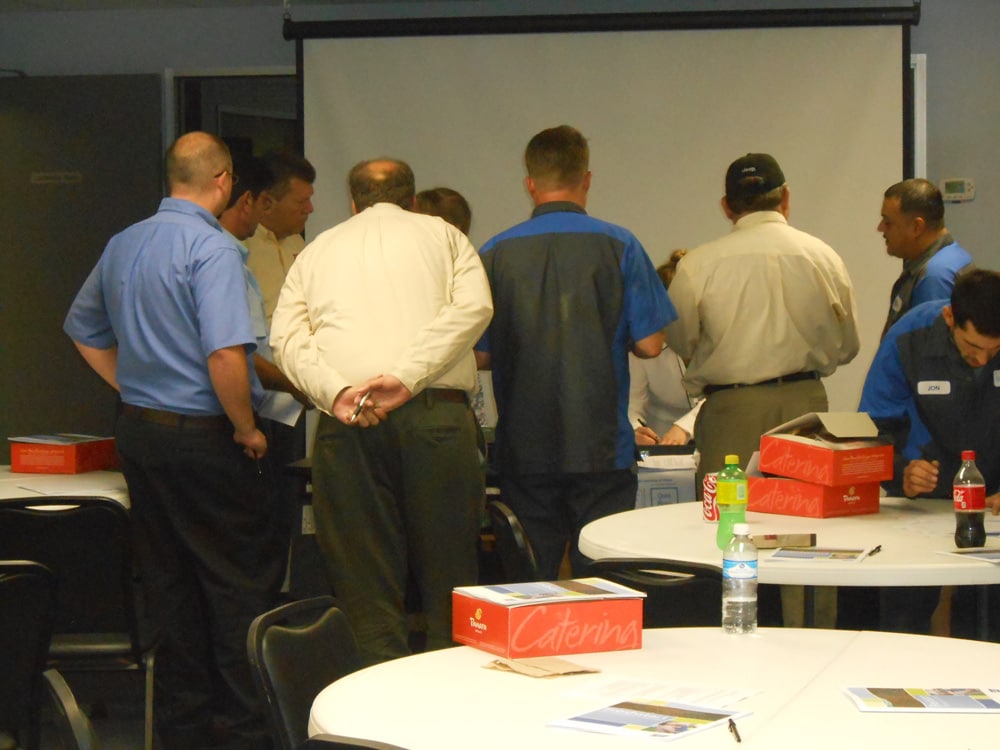 ---
Veteran's Day Celebration
11/18/2015 11:17:13 AM - by Your Friends at Ron Carter in Alvin